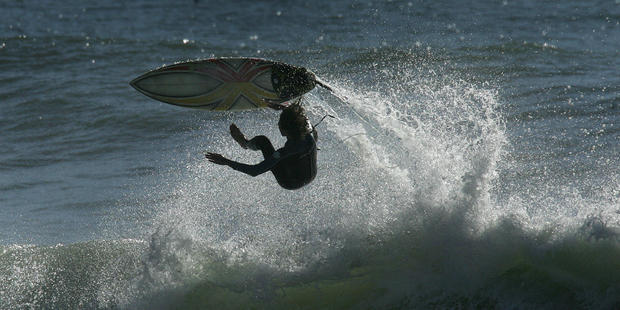 The east coast of the North Island is the place to be this weekend with sunny skies and temperatures in the mid-20s, forecasters say.
A high pressure system sliding towards the country next week is going to bring warmer, drier and sunnier weather to many holiday spots and main centres - but before it arrives, rain, showers and windy weather are going to beset some people, WeatherWatch warned.
Tauranga and the Coromandel Peninsula are the places to be this weekend, forecasters said, with slight westerlies but sunny conditions with highs in the mid 20s.
Next week looks even sunnier for the east, apart from the risk of a shower on Monday.
MetService duty forecaster John Law said the weekend would start off with a narrow high-pressure pattern moving across most of the country.
"It generally gives some dry weather to the likes of the North Island and for much of the South Island through Saturday."
Another front would move up from the south from Saturday to Sunday, which had the potential to bring with it some heavy rain, Mr Law said.
"We've already got some severe weather watches out for the likes of Fiordland and for parts of Westland as well.
"Some of the driest spots will be the likes of the eastern coast as we head through Saturday and in towards Sunday.
"The likes of Gisborne and Hawke's Bay [will be] fine ... that's probably the driest part of the country."
The weekend didn't look bad in Auckland, with a touch of cloud on the western side of the region and nor'westerlies, Mr Law said.
"Generally it's looking like a dry weekend."
Weekend forecast for main centres:
* Auckland - Mostly sunny, a few clouds, breezy sou'wester and a 10 per cent chance of a shower. Highs around early to mid 20s.
* Hamilton - Mostly sunny weekend with a few clouds and sou'west winds. Highs in the low-to mid-20s with cool nights.
* Wellington - Fine with a high of 21C and northerlies building. Sunday becomes windy with a chance of gales.
* Christchurch - A pleasant Saturday with light winds and high of 22C. Sunday has a high of 25C ahead of a cool change and a chance of late showers.
* Dunedin - Temperatures climbing to 18 degrees on Saturday before a wet southerly arrives on Sunday with a high of just 14C.
- APNZ