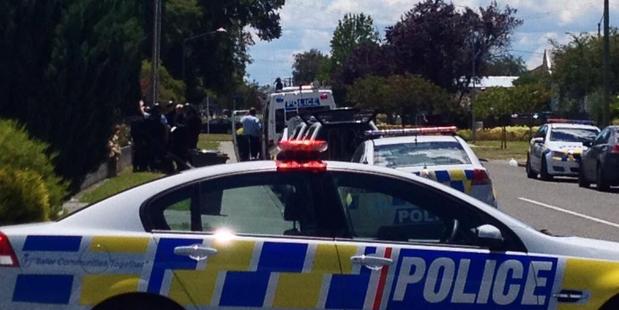 UPDATED: Police have warned the public not to approach Miharo Jason Papa, a Mongrel Mob member on the run.
Hawke's Bay Police cordoned an area of Hastings today as they attempted to locate him. Police received information that Papa may have had access to a firearm and as a result called the Armed Offenders Squad and the Police Negotiation Team.
Papa was not located at the address concerned. No other individuals were located and Police are currently searching the address. His whereabouts remain unknown.
Papa is wanted to arrest for failing to appear in the District Court at Tauranga to answer one charge of Breaching Prison Release Conditions on 9 January 2014.
Police also wish to speak to Papa in relation to a Family Violence Incident that occurred in Hastings on 3 January 2014.
He is a male Maori aged 29 years of solid build.
He is 188cm (6'2") and has a distinctive tear shaped tattoo below his left eye. He has numerous tattoos around his neck. He has a newly tattooed swastika on his left cheek.
Police said in a statement that if he is seen, the public should please contact Police on 111. If anyone has knowledge of his whereabouts information can be provided anonymously via Crimestoppers on 0800 555 111.
For more articles from this region, go to Hawkes Bay Today