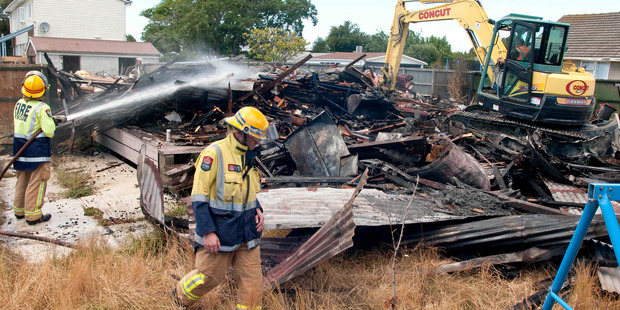 The families of the victims of the so-called House of Horror murders in Christchurch will have a big say in what is put on the empty site in Aranui.
Tisha Lowry and Rebecca Chamberlain's families will be consulted on the three landscaping plans the city council has designed for the site on the corner of Hampshire St and Wainoni Rd.
"Because of the sensitivity of the site, the council wants to consult with the families of the victims and with the community before releasing any plans," said a city council spokesman.
The plans will then be released for public consultation and work completed by the end of June.
In December the Burwood-Pegasus Community Board approved the designs to go to public consultation.
Jason Somerville is serving 23 years in prison without parole for murdering Ms Chamberlain, his wife, and neighbour Ms Lowry.
He buried their bodies beneath floorboards of a unit that stood on the property.
The unit was later burnt down in an arson.
The city council purchased the property in October 2012 and opinions on what to do with the site have varied from a children's' playground to a memorial park.
- APNZ