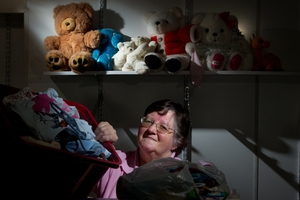 Stories making headlines across the regions today include drunken teens, a cop in a bikini and a community reaching out to help a family in difficult times.
The Ngongotaha community is rallying behind a family after a fire destroyed their house and everything they owned.
In Hawke's Bay it was not a great start to the New Year for a 94-year-old woman who had her mobility scooter stolen while shopping.
Police in Bay of Plenty want parents to keep a closer eye on their kids after drunk underage teens accounted for more than 20 per cent of arrests on New Year's Eve.
Two men had to undergo surgery at Wanganui Hospital after being stabbed at Waiinu Beach.
False alarms rang in the New Year for firefighters in Masterton and Featherston.
Finally a Northland policewoman traded her traditional blue uniform for a blue bikini during the Miss Mount competition in the Bay of Plenty.