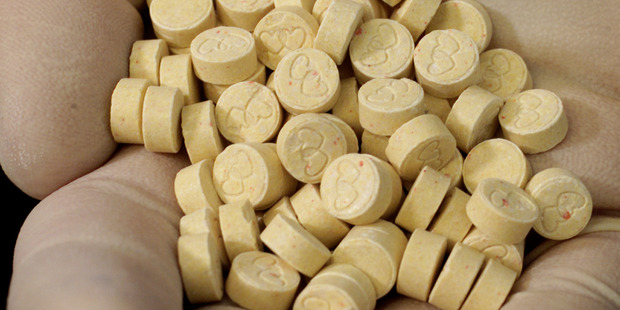 It may be sold as Ecstasy but it's unlikely to live up to its name.
That's the warning to party-goers lining up illegal drugs for New Year's Eve dance parties.
They say anything sold as Ecstasy is more likely to have a range of active ingredients - but not the MDMA compound which made the drug a popular hit.
NZ Drug Foundation executive director Ross Bell said pills sold as Ecstasy were more likely to contain caffeine, methamphetamine, former legal party pill BZP or the stimulant mephedrone.
"If someone offers you Ecstasy, it is unlikely to be Ecstasy."
He said the pills sold as Ecstasy could contain anything and it underscored the lack of good information available to those who chose to use illegal drugs.
"The kids are still quite ill-informed. We don't provide people who choose to use drugs with good information."
Mr Bell said legal highs would likely be seen at events - as would the most commonly available legal drug of all: "I think you're going to see a lot of drinking."
The legal high lobby group STANZ (Social Tonics Association of New Zealand) backs Mr Bell's take.
"There is a shortage of the critical precursors to make quality Ecstasy," said general manager Grant Hall.
Mr Hall said he expected Ecstasy analogues would still be popular choices for party-goers - after natural and then synthetic cannabis.
The absence of the compounds to make Ecstasy have caused a worldwide shift in manufacturing the drug.
Police in New Zealand have noted the increase in Ecstasy analogues since 2009, with some people using the drugs needing hospital care because of unexpected after-effects.
The Herald understands scientific testing of seized drugs has also found decreasing quantities of MDMA with almost none detected this year.
Those shaping the way drug use is regulated in New Zealand released a discussion document on drug policy before Wellington's public service shutdown for Christmas.
The document starts the process of filling a two-year gap - the last national drug policy expired last year.
In that time, the number of meetings held by experts sought after by the Ministry of Health for their expertise in the field has dropped.