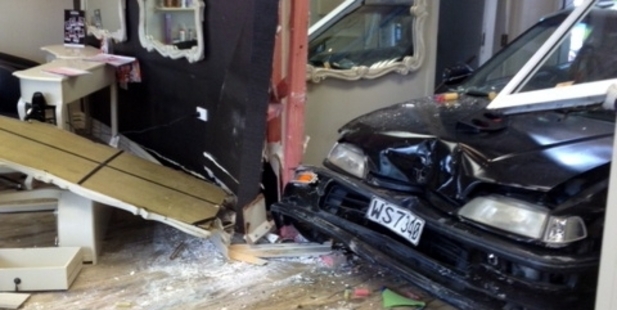 Stories making headlines around the country today include a trip to the hairdressers nearly ending in tragedy for one Havelock North mum.
A runaway car narrowly avoided a baby after smashing into a Havelock North hairdressing salon.
A Wellington woman's beachfront holiday took a terrifying turn after she was washed off a stretch of rock at Castlepoint.
Grieving family members were expected to resume their search today for the body of a 27-year-old fisherman swept out to sea off Northland's treacherous west coast.
They are "young, dumb and full of beer" but that has not stopped one Tauranga business opening its doors to more than 200 teens this week.
After 50 years of lying almost untouched at Gray's Funeral Services home in Rotorua, one box of ashes is still waiting to be collected.
Finally it was a happy ending for a tame two-tonne steer whose owner was at a loss after her pet became stuck in the mud over Christmas.