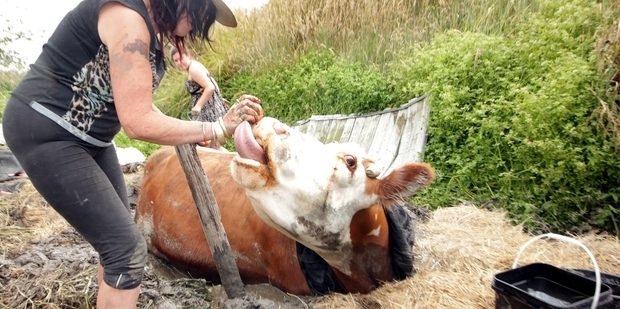 Stories making headlines across the regions today include a plea for help to rescue a 'baby' stuck in the mud.
Wanted: Heavy earth-moving equipment to help rescue Princess Jury's "baby" - a tame two-tonne steer which has been stuck in a creek since Christmas Eve.
A Napier business owner awoke to find two of his company cars torched and an inferno threatening his panelbeating workshop.
Wairarapa's football fraternity is in shock after the body of a star player and coach was found wedged in rocks at Castlepoint yesterday.
A Northland MP is disgusted and "hacked off" by anglers dumping fish carcasses in his local stream.
A helicopter, road spikes and police cars were used to stop a man in a stolen car who led police on a high speed chase around the Bay of Plenty.
Police are urging Tauranga drivers to be their eyes and ears this summer by dobbing in dodgy holiday driving.