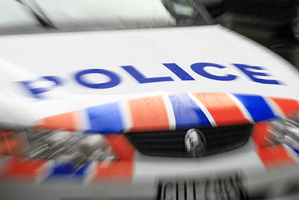 Police have no idea why two men assaulted a south Otago woman in her home last night.
The 65-year-old suffered facial injuries when the masked men entered her Kaka Point home about 6pm and assaulted her, before running from the scene, police said last night.
Two members of the public were also assaulted by the pair as they left the property.
The woman was in a stable condition at Dunedin Public Hospital and has spoken with police about the incident, Detective Sergeant Kate Bartlett of Balclutha police said.
Police were still piecing together a picture of what happened and today completed a scene examination.
Nothing was taken during the incident and the motive of the two men involved was unknown, Ms Bartlett said.
The offenders were described as both being either Maori or Polynesian, aged about 18 to 20-years-old.
They were about 178cm to 180cm in height and were described as having slim/muscular builds.
One of the males was wearing a dark blue hooded top, blue jeans and black shoes.
It was still to be confirmed if a weapon was used in the incident, Ms Bartlett said.
"We have had a great response from the local community in terms of information that could assist us in our investigations and we are very grateful for this.
"However, we are still very keen to hear from anyone who might know something that might help us to apprehend the two people involved."
The incident appeared to an isolated incident, but police advised residents to be conscious of their home and personal security, Ms Bartlett said.
- APNZ