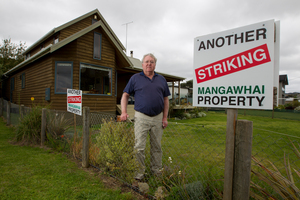 The Auditor-General has apologised unreservedly to the people of Kaipara for the failure of Government auditors to spot an $80 million debt blowout at their local council.
Lyn Provost told a crowd of about 300 at the Mangawhai Club that the council got out of its depth developing a sewerage scheme for the local harbour.
"However we found no evidence of corruption or criminal activity. Incompetence is not a crime.''
She said it was not in her power to say who should pay the debt that resulted, noting this was a question for Parliament, the courts and the Government-appointed commissioners, who now run the council.