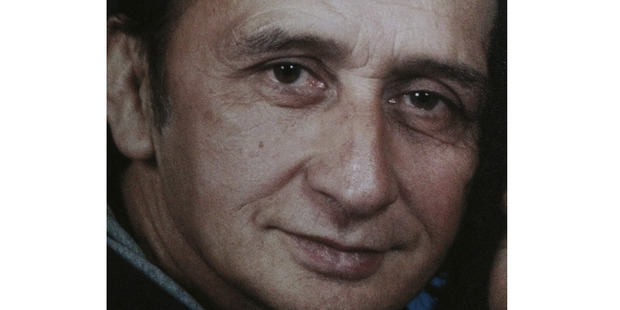 A Murupara father who died in a forestry incident in Kaingaroa Forest has been described as loyal, dedicated and trustworthy.
David Charles Beamsley, 63, died on Tuesday afternoon in what police believe to be a tree felling accident near Murupara.
Mr Beamsley is the eighth forestry worker to be killed in New Zealand this year in an industry blighted by serious and fatal injuries.
Murupara's Te Kura Kaupapa Motuhake o Tawhiuau principal Pem Bird said the death was an "absolute tragedy".
He said Mr Beamsley's four children all attended Tawhiuau.
"The consequences are devastating. We are heartbroken because he is a great man," Mr Bird said.
"He is an excellent family man, an excellent father who is dedicated to his children and is a loyal supporter of his children.
"[David and his wife] are the kind of parents any kura would dearly like to have."
Mr Bird said when they heard the news on Tuesday it was heartbreaking.
"We heard the sirens going off about 4pm or 4.30pm during a staff meeting. We knew it was not a good sign ... then we got word about 6pm or 7pm last night that it was Dave."
He said Mr Beamsley was heavily involved with his wife's marae, Painoaiho, and he was an honourable man.
"It was his qualities that stood out for me. He was loyal, dedicated, and trustworthy.
"If you look at his kids they are all immaculately dressed, and tidy every day. You knew that they were well cared for and well loved."
His four children, three girls and a boy, ranged in age from 12 to 17. Mr Beamsley has been living in Murupara for at least 20 years, after marrying a woman from Murupara.
A notice in today's Rotorua Daily Post says "Dave will lie at Waiohau Marae, Waiohau. Funeral November 30, service 11am".
The NZ Council of Trade Unions said it was time for the Government to step in and regulate the forestry industry.
However, Labour Minister Simon Bridges said the responsibility fell on the industry which was not keeping to proper standards.
"The Ministry of Business, Innovation and Employment is nearly halfway through a proactive programme of assessing cable logging contracting operations throughout the country.
"Of the 150 operations visited so far, they've issued 182 enforcement actions and shut down 14 ..." he said.
"The number of fatalities in the forestry sector is too high and the safety record is not acceptable - the industry needs to get its safety house in order."
For more articles from this region, go to Rotorua Daily Post