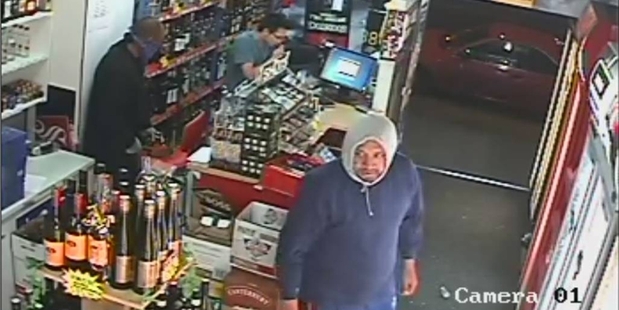 A liquor store employee assaulted by armed robbers was not even supposed to be working in the store when the terrifying ordeal unfolded.
Qing Huang, 24, was working alone at WK Wines and Spirits on Karangahape Rd on Monday night when three men burst into the store, one armed with a crowbar.
They demanded money and when he said he could not access the cash register, one of the men punched him in the face.
"He punched me so I gave him the money and they ran away," he said.
The offenders, described as Maori or Polynesian men wearing hoodies, took off with $115 and alcohol.
The robbery is believed to be linked to two similar incidents in South Auckland on Tuesday night.
The Manukau Liquor Centre on Everglade Dr and the Mahia Rd Liquor Centre were both robbed in the early evening.
Counties Manukau Police Detective Sergeant Dave Honiss said two offenders armed with a hammer and baseball bat entered the stores and took alcohol and cash.
They fled in a Toyota, registration EHC256, which was stolen from outside a Waterview house on Saturday.
The men were caught on camera at all three stores and police have released their images in a bid to identify them.
Mr Huang said he was used to people coming in and stealing alcohol, but had never encountered armed thieves before.