Social media phenomenon set off by teen more about self-affirmation than vanity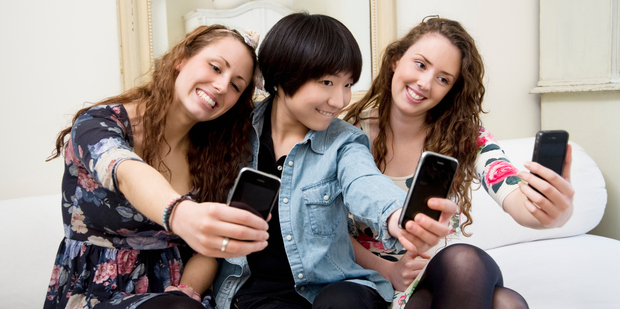 All Hopey wanted to do was show off his battle scar to his mates.
He probably never imagined that by posting it online he would create one of the biggest social phenomena of his generation.
But this year Oxford Dictionary editors named "selfies" their word for 2013, after the frequency of its usage increased by 17,000 per cent in the past 12 months.
In 2002, the Aussie teenager, who was known only by his nickname, fell over at a friend's 21st party and put his tooth through his lip. A few stitches and a whopping fat lip later, he posted a photo of his injury on the internet. A selfie, he called it, and so it began.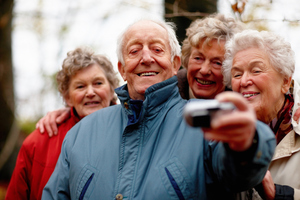 Cultural and social media experts from Western Australia's Curtin University recently did a study to find out why people took selfies, and found it was less about vanity, and more about seeking reassurance and making personal statements.
The study surveyed 1,000 Aussie women aged 18 to 35 and found the most popular spots to post selfies were on holiday or at social events.
"There are very few people who are completely confident," cultural studies expert Jon Stratton told WA Today.
"It's people looking for their friends to confirm they look good. You want reassurance, we all want people to say positive things about us. Other times it's much more a kind of statement about 'where I've been and what I'm doing', like holiday snaps."
Internet studies lecturer Tama Leaver said while there was an element of narcissism in selfies, it wasn't necessarily a bad thing.
"We presumed self-interest in fashion was a bad thing but that was more a reflection of the technologies at a time when sitting for a painting was time-consuming and expensive," he said.
"I think narcissism means something different now; the selfie is narcissistic but only in the sense it's showing something of yourself."
Selfies are usually casual, taken of the "photographer" and often including a friend or two, at arm's length or in a mirror. Pouting, Bambi eyes, cleavage or muscle flexing, and flattering angles are usually a must.