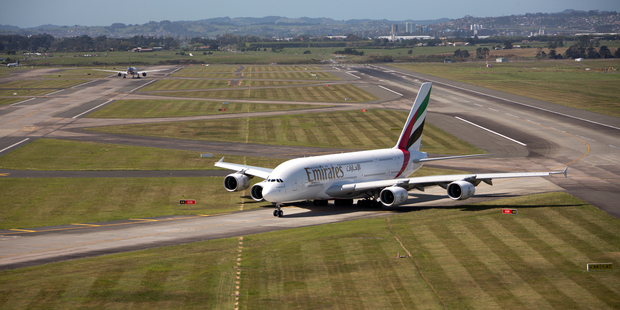 An airport worker fired for watching sport on television instead of working has lost his unfair dismissal claim.
The sweeper truck driver admitted watching rugby league, golf and an All Blacks game instead of responding to calls to clear litter, which resulted in an aircraft being unable to taxi.
Robin Muru was employed by Auckland Council on July 1, 2010 to drive a sweeper truck maintaining the airport grounds, and was dismissed on December 2, 2010.
He had previously worked for another employer doing the same work for many years.
An Employment Relations Authority determination said at the start of a night shift on November 13 he was instructed over radio to remove loose material from a site where it could impact on aircraft movements.
He failed to do so, did not respond to repeated requests by radio, and could not be found when another staff member came looking for him.
The swirling litter prevented an aircraft from taxiing and resulted in a complaint from Auckland International Airport to Auckland Council.
When the matter was raised with Mr Muru by his manager, Darryn Commerer, he said he didn't clear the litter because it was too difficult.
But in a later meeting with Mr Commerer and a supervisor, Mr Muru said he wanted to be "up front and honest" about having watched a rugby league game, some golf, and an All Blacks game for six hours on a television set in the airport.
He had also left his radio in the sweeper truck before going to watch television.
After further disciplinary meetings, during which he changed his story to say the battery in the sweeper truck was flat, he was dismissed by Auckland Council.
Mr Muru said he should have been advised to bring a support person to the meeting in which he admitted watching television.
But authority member James Crichton said his employer could not have known he was intending to make such a serious admission.
It noted Mr Muru had adopted a policy of "drip-feeding" information to Auckland Council during the disciplinary action.
"Not only does it suggest a desire to cover up wrong doing but it also suggests an enthusiasm for trying to confuse rather than elucidate."
The authority said Mr Muru had chosen to watch television for six hours of an eight-hour shift, and was not doing the job he was paid to do.
Even if the sweeper truck was not operational, he did not take any steps to address this or stay in contact with the client as required.
The authority determined that Auckland Council had acted as a fair and reasonable employer in firing Mr Muru, and his personal grievance was dismissed.
- APNZ