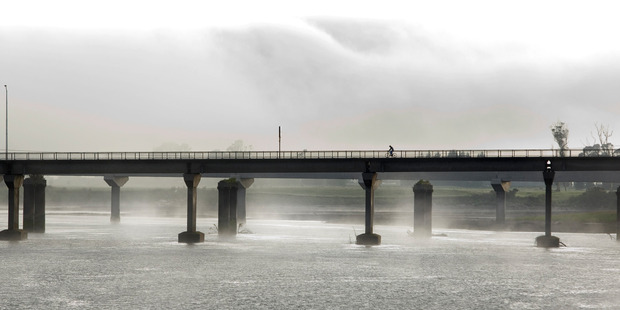 A Greymouth man who was flung from his vehicle when it smashed into a concrete bridge while drunk has been ordered to pay $13,226 to repair the bridge.
Dylan John Smith appeared for sentencing today in the Greymouth District Court. He was also fined $1500 and disqualified from driving indefinitely after he admitted charges of driving with excess blood-alcohol and driving carelessly, arising from the crash on the Cobden Hill bridge about 11pm on August 27.
Prosecutor Steven Greer said Smith was driving on State Highway 6 when he lost control of his car, which slid into the bridge rail and spun several times.
Smith was tossed out and landed on the road 10m from the vehicle, which was written off. He suffered serious head injuries and spent time in hospital.
Judge Alastair Garland told Smith he was lucky not to have been killed.
"You are indeed a fortunate young man to be here today to answer to these charges," Judge Garland said.
The judge noted that Smith's blood-alcohol level was two and a half times the legal limit.
Lawyer George Linder said Smith had little recall of the incident but accepted that he was lucky.
Smith had a previous drink-driving conviction from 2009 but he denied having a problem with alcohol.
"If you don't have a problem with alcohol, you have a bad attitude towards drinking and driving," Judge Garland said.
Smith must pay the reparation at $200 a week.
- Greymouth Star