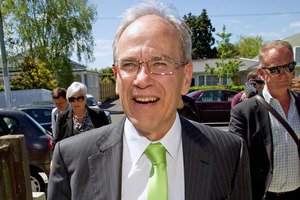 Deadline passes for review of possible use of council resources during sexual liaison

An Auckland Council review of any use of council resources by Mayor Len Brown in his affair with Bevan Chuang is taking longer than expected.
After the council said the review by Ernst & Young would be reported back to chief executive Doug McKay as "quickly as possible" and in no more than four weeks, the deadline passed yesterday with word it is still several weeks away.
A council spokesman said work on the review was ongoing and thorough and the findings were expected to be published "within weeks". The original deadline of four calendar weeks was a best guess at the time, the spokesman said.
The council would not say why the review was taking longer than indicated on October 21, when Mr McKay announced the scope of the independent review.
Ernst & Young is to probe:
• Any use of council resources within the office of the mayor, in respect of the mayor's relationship with Ms Chuang, that contravenes council policies (for example, payments and procurement).
• Any improper preferential treatment in relation to Ms Chuang's engagement as an employee, contractor or an adviser within the Auckland Council group.
• Any other issues that the reviewers or chief executive considers relate to, or arise out of, the above matters.
The terms of reference say the council and Ernst & Young will not make any public comment on the substance or progress of the review until the findings are released.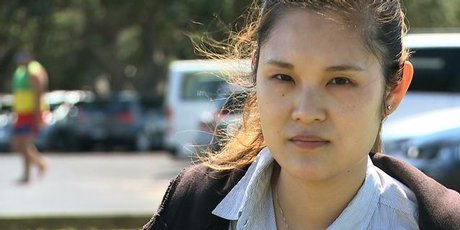 Last night, Ms Chuang - a member of the council's Ethnic Peoples Advisory Panel - said she had been interviewed for the review.
Mr Brown has admitted providing a reference for Ms Chuang for a job at the council-owned Auckland Art Gallery at the start of their two-year affair, saying it was a fairly typical reference done at a time when he had not known her for long.
It is not clear if the inquiry will canvass her claims that some of the hotel rooms he booked for the pair were offered free by hotel managers. Mr Brown has said any expenses he incurred were paid out of his own pocket.
Some people, including activist and mayoral candidate Penny Bright and Herald columnist Fran O'Sullivan, have called for the inquiry to probe the hotel claims.
According to O'Sullivan, undeclared freebies leave any politician open to the suggestion, fair or unfair, by opponents that they have been bought and because of the potential for unconscious bias.
In Mr Brown's case, Ms Chuang said she was taken to the Langham, Hilton and SkyCity Grand hotels.
The mayor has been a vocal supporter of the SkyCity pokies for convention centre deal.