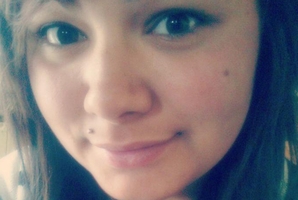 Drunk woman who died fleeing police had put out Facebook appeal for sober friend

The Wanganui woman killed after she fled from police had earlier asked her Facebook friends for someone to be her sober driver.
But Ayla Nelson-Boyd still ended up behind the wheel of a car, drunk, with six passengers on Saturday night.
The 21-year-old died instantly when the Mitsubishi she was driving slammed into a tree in suburban Wanganui after losing control going around a bend.
Two minutes before that she had sped away from police who tried to get her to pull over, believing she was intoxicated. Earlier in the night she had been caught drink driving - her keys were taken off her by officers and she was forbidden to drive for 12 hours.
But Miss Nelson-Boyd - who was on a learner's licence - found other keys.
All her passengers escaped without life-threatening injuries and were being treated in Wanganui Hospital.
She posted a message on Facebook on Wednesday asking more than 800 online friends if anyone could be her sober driver. "Need a sober driver for the weekend in Wanganui," the message read.
The next day she posted another message: "Thinkin in my head; wtf ar u up to aylaa ... boyd?"
Police yesterday renewed their call for motorists not to drink and drive while investigations by the serious crash unit, the CIB and the Independent Police Conduct Authority (IPCA) were under way.
There have been seven deaths this year as a result of police pursuits, including a horrific crash in South Auckland in May that killed four young men. In 2009 the IPCA published a report recommending police amend their pursuit policy to provide a clearer guidance to officers on when a pursuit should be started.
Central District Commander Superintendent Russell Gibson said officers immediately gave first aid when they got to the crash scene.
"Over the coming days officers will speak with the six people who were in the vehicle to piece together the events leading up to this tragedy. Police are very keen to speak to anyone who witnessed the crash or has any information."
A friend of Miss Nelson-Boyd, Fabien Douglas, 19, would remember a "bubbly" girl who cared about her friends. "She was like a caretaker, always making sure everyone was all right."
Another friend, Shai Gilsenan, could not believe what happened.
"These actions don't fit her personality. She's beautiful, kind, and really caring."