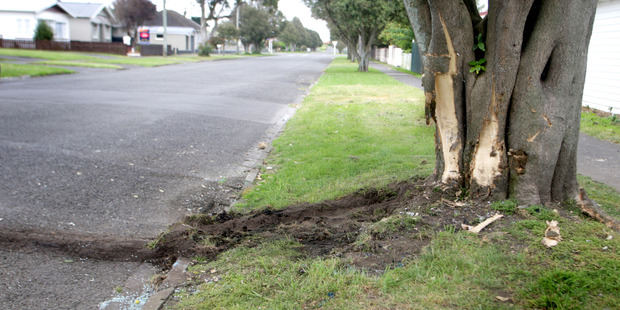 Do you know more? Contact the Herald here.
A woman killed in a crash after a police pursuit in Wanganui last night was caught driving drunk earlier in the evening, police say.
The 21-year-old learner driver died instantly and six passengers were injured when the car crashed into a tree at an intersection in Gonville about 11.45pm.
Central District police commander Superintendent Russell Gibson said the woman had been stopped by police and processed for excess breath alcohol earlier in the evening.
"She was forbidden to drive for 12 hours and her car keys were also taken off her and held at the station until a sober person could retrieve them," he said.
"The woman has somehow got hold of another set of keys later in the evening and driven her vehicle."
The two-minute-long pursuit started after a police patrol spotted the car on Gonville Ave and suspected it was being driven by an intoxicated driver.
The patrol car activated its flashing lights and siren but the driver failed to stop and sped up.
The pursuit continued for 2.5km along several streets before the driver lost control as the car went around a bend from Kings Ave onto Swiss Ave.
The driver was killed instantly when the car hit a tree.
One front seat passenger and five passengers in the back suffered moderate to serious injuries, none of them life-threatening. They were being treated at Wanganui Base Hospital.
Mr Gibson said officers following the vehicle came across the crash once they had rounded the bend.
"There were seven occupants including the driver in the vehicle at the time of the crash and upon arriving at the scene officers have immediately administered first aid to the occupants."
Police said the highest speed reached during the pursuit was 90km/h - almost twice the posted speed limit of 50km/h.
The police serious crash unit was investigating and the Independent Police Conduct Authority has been advised.
The next of kin of the driver, believed to be from Wanganui, have not yet been advised.
"Over the coming days officers will speak with the six people who were in the vehicle to piece together the events leading up to this tragedy," Mr Gibson said.
"Police are very keen to speak to anyone that witnessed the crash or has any information about this incident and we encourage them to contact us immediately."
- APNZ