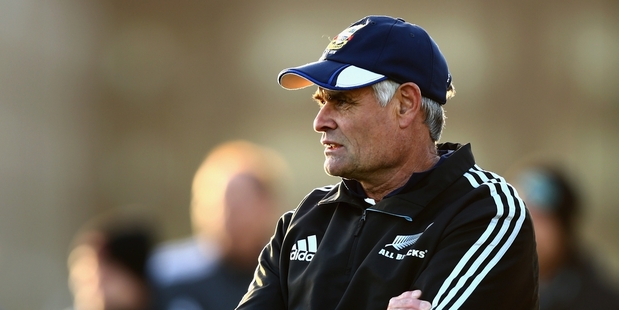 Once Dan Carter safely negotiated his way through the All Blacks test victory over France in Paris, his dad Neville booked his flight to London.
There was no way he was missing seeing his son play his 100th test - first-five Carter will bring up the milestone against England at Twickenham in the early hours of tomorrow morning - but unfortunately his wife Bev had to stay at home.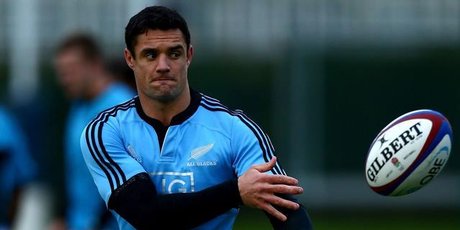 Work commitments as a teacher at Springston Primary School and a broken ankle suffered six weeks ago have conspired against the mother of the record-breaking All Black, but Neville is here to fly the flag with his mate Gerald Nolan from Kaikoura.
"Unfortunately [Bev] couldn't get away because about six weeks ago she managed to break her ankle so she is in plaster and a moon boot and had to take three weeks off prior to the last holidays.
"Also it was a last-minute thing after the French game that we bought the tickets," Neville said as he prepared to watch the All Blacks' final training run of the week at a private school in West London.
Bev will watch the match with friends at Banks Peninsula, just over the hill from their Southbridge home.
The Southbridge club, for which father and son played - Neville was in the senior team for 20 years and kicked more than 1000 points - has a champagne breakfast planned, the test showing live on a big screen. It promises to be some occasion, especially if the All Blacks avenge last year's shock loss to England.
"It's going to be great," Neville said. "We are proud of him. We're grateful to all the players and coaches who have had their input into him getting to this milestone of 100 tests. It's pretty special being only the fifth All Black to make the 100. There have been some great players in front of him, of course, who have already achieved it."
Neville said he was always nervous before Dan, who has had his milestone delayed through injuries over the past 18 months, played a test.
"It's part and parcel of rugby," he said of the chance of injury. "And of course anyone who has kicked over 1400 points for the All Blacks and 1200-plus for the Crusaders, then the body is going to wear and tear as well. I was a goalkicker as well so I know how things can break down with a bit of arthritis every now and then ... to bounce back after each injury has been great."