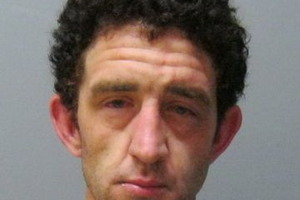 Whanganui Police are seeking help from the public in locating Palmerston North man Nathan Anderson, who is wanted in relation to an aggravated robbery in Wanganui on November 10.
The incident took place at a property on Liffiton St, Gonville, between 10.30pm and 11.30pm on Sunday, said Detective Andrew Buchanan, the officer in charge of the investigation.
"We believe Anderson has gone to the sole occupied property with a firearm and confronted the victim, a man aged in his mid 50s. He asked the victim for money and has repeatedly threatened to kill him.
"He has then struck the man on the side of the head with what has been described as a sawn-off shotgun."
Anderson, 32, is believed to have then entered the property and spent approximately 20 minutes searching for items of value. During this time the victim, who was knocked to the ground from being struck to the head, managed to call the police. Anderson is believed to have exited the victim's property through the backyard and jumped over neighbouring fences.
"Officers arrived as the offender fled the address to a waiting vehicle parked at or near to the intersection of Carlton Ave and Koromiko Rd. The vehicle is described as a silver coloured Sedan and drove away at speed up Koromiko Rd towards Tawa St," Mr Buchanan said.
At the time of the incident Anderson was wearing a grey and black hoodie with the hood pulled over his head; dark track pants, and black and white sneakers. He has black hair with brown eyes, is of medium build and is approximately 6ft tall. He also has a heavily tattooed left upper arm.
Some cash was taken from the victim's property and officers are working to ascertain the amount along with other items taken.
"We are also keen to speak to anyone that may have seen a man acting suspiciously or a vehicle parked at the intersection of Carlton Ave and Koromiko Rd between 10.30pm and 11.30pm on the evening of 10 November 2013."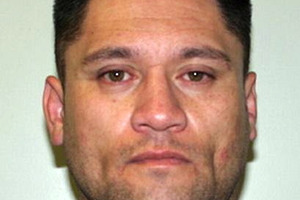 Anderson is known to associate with Tipene Tiari, 37, who police are also keen to locate for outstanding warrants to arrest. Tiari has short black hair and brown eyes, is of medium to solid build and is just over 6ft tall.
"The public plays a vital role in helping police keep communities safe and we want to speak to anyone that has any information regarding the aggravated robbery.
"Anderson and Tiari are both dangerous and should not be approached; but if anyone knows their whereabouts please call 111 immediately," Mr Buchanan said.
Anyone with information to is encouraged to contact Detective Buchanan on 06 213 4144. Information can also be provided anonymously to the organisation Crimestoppers on 0800 555 111.
For more articles from this region, go to Wanganui Chronicle