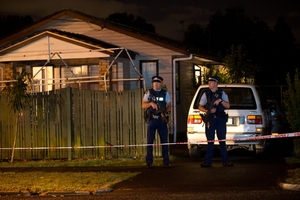 A man is set to appear in court today charged with assaulting police, following an incident where police fired a shot while trying to make an arrest in South Auckland last night.
The incident occurred about 6.40pm at a house in Yates Rd, Mangere East.
A policeman fired a weapon when he and two colleagues were set upon.
The three officers were attacked by family members of the man they wanted to take into custody.
"At this time, a man at the address presented what police believe to be a firearm," said Kimberley Mathews, spokeswoman for the Counties Manukau police.
"One of the officers believed he was in danger and, in response, one shot was fired by police."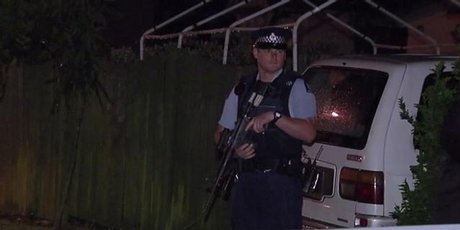 The police trio retreated and the area was cordoned off until more staff, including the armed offenders squad, arrived.
One man was quickly taken into custody and police started to hunt for another, 24-year-old Harlem Langley.
The search involved armed officers and a police helicopter.
Langley was found and arrested about 10.30pm.
He is due to appear in Manukau District Court today charged with assaulting police
Ms Mathews said there was no indication anyone was hit by the shot fired by the police.
An investigation into the incident had begun and the Independent Police Conduct Authority had been notified.
Neighbours of the Yates Rd property told the Herald that police were seen at the address a couple of weeks ago.
Others told of hearing the gunfire last night but said they initially thought it was fireworks.