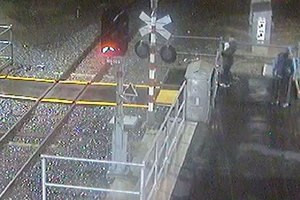 Police are hoping CCTV footage will help identify two men who beat a man with a hammer in what they describe as a senseless, late night attack.
The 56-year-old victim was attacked after he got off a train in Takanini around 11:30pm on Friday September 13.
As he crossed the train line towards Maru Rd, he passed two men who turned and followed him.
He was then struck with a hammer, and the attack continued as he lay on the ground, with both men punching and kicking him.
The victim sustained a broken arm and head injury.
Nothing was stolen from him and police say there's no apparent reason for the attack other than to cause harm.