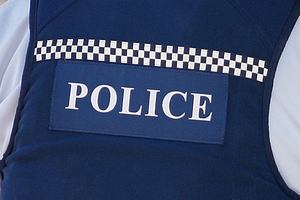 A Mt Roskill man is set to appear in court this afternoon following a string of robberies across New Lynn and wider Auckland.
The 28-year-old has been charged with a series of aggravated robberies which took place across New Lynn at Radius Pharmacy, Hells Pizza, Midwest Pharmacy and Subway.
He has also been charged in relation to aggravated robberies at Burger Fuel in Mt Eden, and at the ANZ Bank in the Royal Oak Mall.
The Mt Roskill man will appear in the Waitakere District Court this afternoon facing eight counts of aggravated robbery, four of assault with a weapon, and one each of robbery, demands with menace, threats to kill, unlawful taking, aggravated assault and theft ex-car.
Waitakere Detective Sergeant Steve Salton said the arrest should bring relief to local shop owners and their staff.
"We know that many of the people who were working when this man did these robberies were badly shaken, and understandably so.
"We hope that this news will go some way to making them feel safe again in their work.
"We'd also like to thank the public and the media for their help in helping us to solve these cases, the tips that we received from the community after we released photos of the offender helped us to catch this man."
The robberies were previously linked to an aggravated robbery at New Lynn Subway in early September where three men confronted a staff member at the back door of the shop and a knife was held to his throat, however the link had since been discounted, police said.
- APNZ