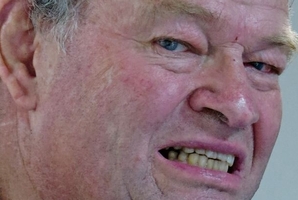 Unsuccessful Napier City Council candidate Stuart McLachlan has failed to appear in court on a charge of assault.
McLachlan, 67, was due to defend the charge yesterday in the Hastings District Court but did not show up.
Judge Jonathan Down issued a warrant for his arrest which was executed by police later in the day.
Police allege McLachlan assaulted a Havelock North lotto shop worker on March 9.
McLachlan appeared in court earlier in the year and said he "strenuously" denied the offending and would not accept diversion as it meant accepting some responsibility for the situation.
The charge came to light before the local government elections last month and McLachlan fought to have his name suppressed.
Judge Tony Adeane denied the bid.
Yesterday police prosecutor Andy Horne said the police case was straightforward and there were two civilian witnesses in court to give evidence. He said McLachlan had been in contact with police up until Friday.
McLachlan was arrested yesterday afternoon and administratively bailed.
He will next appear in court on November 12 to set a new hearing date.
For more articles from this region, go to Hawkes Bay Today