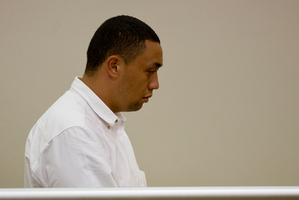 The Royal New Zealand Navy has refused to say whether sailor Grenville McFarland has been stood down from service while on bail.
McFarland appeared in Auckland District Court today charged with assaulting trainee teacher Tarun Asthana, 25, who died this morning at Auckland Hospital.
The Navy released a statement this afternoon confirming a sailor had appeared in court on the charge, and been released on bail.
However it refused to answer questions on whether he would be stood down from duties while on bail or continue to serve, whether he lived on a naval base and how long he had been in the service.
The Navy said it was supporting police in the conduct of their investigation.
In court today, Judge David Cameron said McFarland's bail conditions were very strict but would not read them in court.
Judge David Cameron was advised during the court appearance, just before noon, that the victim had died of his injuries at Auckland Hospital.
Police said more serious charges were likely.
McFarland's lawyer John Corby sought an order for interim name suppression, saying McFarland's 80-year-old grandmother, who was not in good health, was yet to be informed of his arrest.
He also objected to media reports that characterised the attack as a "brutal assault'' on Mr Asthana, saying that was not a fair description.
However, Judge Cameron agreed with a submission by APNZ that there had been ample opportunity for family members to be told about the charge, and said the test for name suppression had not been met.
He said there was no issue in the case regarding identity that would give the court reason to suppress the name.
McFarland did not enter a plea and was remanded on bail until November 15.
Bail was not opposed by police.
McFarland was taken to his bail address in a police van.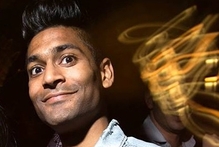 The Royal New Zealand Navy released a statement confirming a sailor had appeared at the Auckland District Court this morning.
"The Navy is supporting the New Zealand police in the conduct of their investigation. No further comment will be made while the matter is before the courts.''
Trainee teacher Tarun Asthana, 25, had been on life support in Auckland City Hospital since the attack in the CBD early on Saturday morning. He suffered a serious head injury when he fell onto the pavement.
Mr Asthana's father arrived in Auckland late last night and was able to say goodbye to his son this morning before the machines keeping Tarun alive were turned off.
- Additional reporting Andrew Koubaridis