Lone women say over-attention at motel out of order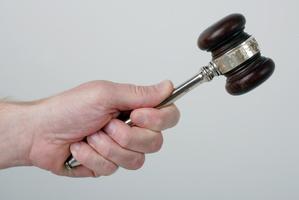 Alarmed travellers have reported creepy encounters to police after a Rotorua man admitted indecently assaulting a female guest.
Hyeon (Paul) Soo Song is on bail and awaiting sentence after pleading guilty to massaging a female tourist and touching her breast with his hands and mouth at the Fenton St Studio Motel in August.
Rotorua police confirm that fresh allegations of inappropriate behaviour have surfaced since Song, 53, appeared in the Rotorua District Court last month. Detective Sarah Bishop said: "Police have investigated all complaints made to police at this time."
Three women have posted online motel reviews, claiming they were also touched excessively and inappropriately. One claims a staff member entered her room late at night.
A Hamilton woman, who has also reported her experience to police, is urging women to speak up. The woman, who did not want to be named, said she was repeatedly touched on her upper body and had her hand held during a guide of the modest room and that "he even wanted to unpack my bag and hang up my clothes".
He also insisted on telling her how to call him so he could come to her room "any time of the night".
Another woman wrote on Trip Advisor that her stay was "marred by over-friendliness" and in her opinion the behaviour she experienced was not appropriate for a woman travelling on her own.
"At first it seemed okay but attention bordered on inappropriate, without getting into details, over-stepping personal space and frequent visits and knocking on my unit door right until 10pm one night."
A man who identified himself as Mike Ho told the Herald on Sunday Song was not working at the motel but had been bailed to a nearby address.
Motel Association chief executive officer Michael Baines said Studio Motel was not a member of the association.
All members were required to meet a code of practice and it was his opinion that this operator fell well short. The Rotorua Association of Motels said Studio Motel was not part of that organisation either.
Song's lawyer, Hannah Kim, said she had been instructed not to comment.