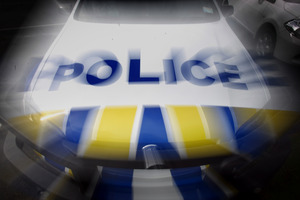 A homicide inquiry is underway after a man was run over on the East Coast last night.
Emergency services were called to Endeavour St, Tolaga Bay, 50km north of Gisborne, about 8.15pm.
Witnesses told The Gisborne Herald the man killed was run over several times.
Inquiry head Detective Sergeant Steve Smith said police were called to a report of a motor vehicle accident.
"A 40-year-old Tolaga Bay man was hit by a vehicle and died.
"Police have spoken to a second man, aged 51, also from Tolaga Bay," Mr Smith said.
The vehicle, a sedan, was recovered by police elsewhere in the area.
"The 51-year-old man was admitted to Gisborne Hospital overnight, suffering from a medical condition unrelated to the incident.
"It is expected he will be discharged from hospital some time today," he said.
"We will speak further to the man then and we anticipate laying charges over the fatality."
Tolaga Bay fire chief Ray Dever said the brigade was called to what was described as a hit-and-run.
"My team worked on him for about 50 minutes, trying to revive him, but were unsuccessful.
"The team did some good work trying to revive him. The man had multiple injuries.
"We called for the ECT rescue helicopter and took the man to Tolaga Bay Area school to await arrival of the chopper.
"The man was pronounced dead at the school."
The helicopter was not able to fly because of bad weather, so a St John ambulance went to the scene.
Gisborne firefighters were called to Tolaga Bay about 10.30pm to take equipment to assist police.
That equipment was used to protect the scene.
Mr Smith said inquiries were continuing into exactly what happened last night.
ESR and the police serious crash unit were helping staff from Gisborne CIB and uniformed police with the inquiry, he said.
"Witnesses spoken to overnight have been very helpful in assisting us with the direction of the inquiry.
"We are unable to make further comment at this stage on the likely circumstances of the incident," Mr Smith said.
Police were keen to speak to anyone else who saw what happened, he said.
"We would also like more information about the movements of a green-coloured four-door sedan around the township last night."
- The Gisborne Herald