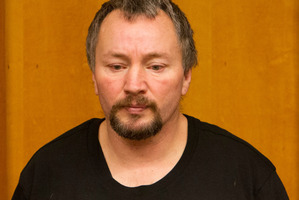 A Hawke's Bay man who stormed a police station with an imitation firearm has been sentenced to two years' imprisonment.
Vincent Carmel Mizzi, 44, previously pleaded guilty to charges of threatening to cause grievous bodily harm to three police officers and carrying an imitation firearm.
The court heard today that police were called to his house in the early hours of Christmas Day last year after a noise complaint.
Mizzi jumped out of the darkness and threatened to stab the attending officer.
Later the same night he presented at the Hastings Police Station where he again threatened to stab the officer at the front counter before removing the imitation firearm from beneath his clothing and pointing it at another officer who had entered the foyer to assist.
The police officer fell backwards after he was presented with the firearm and shouted that Mizzi had a gun.
Judge Bridget Mackintosh told the court Mizzi maintained his position before attempting to leave the station.
He was subsequently arrested.
Judge Mackintosh said today that the officer confronted with the firearm had suffered anxiety, had flashbacks of the incident, taken sick leave and eventually left the police.
She said it was clear the offending had had significant consequences.
She also told the court Mizzi clearly had a "paranoid ideation" about the police and the role they have in his life.
For more articles from this region, go to Hawkes Bay Today