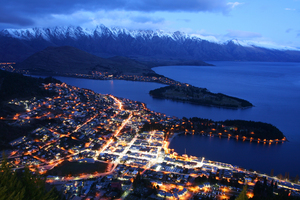 A 50-year-old tourist who died after being hit by a car in Queenstown last night had gone outside to look at the stars, police said.
The Korean man was struck by a car on Arthur's Point Rd near the former Coronet Peak Hotel at 10.15pm.
Senior Constable Chris Blackford said he was pronounced dead on the scene at 10.43pm despite attempts to revive him.
The man's name was Daegeun Yun and his body would be transported to Christchurch before being returned to Korea.
Snr Const Blackford said Mr Yun was travelling as part of a tour group which included his wife and he had told his wife he was going outside to look at the stars.
He was wearing dark clothing and "initial indications are that he was standing on the roadway near the fog line [the painted line of the side of the road]".
A full investigation will be carried out.