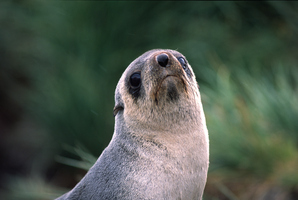 The second man convicted for his part in beating 23 fur seals to death on the Kaikoura Coast has been sentenced to eight months' home detention.
Jemaal Peter Roy Large, 38, was sentenced in Blenheim District Court today on two charges of wilful ill-treatment of animals. He will also serve 200 hours' community service.
The seals were beaten to death with a galvanised steel pipe at the Ohau Point seal colony in 2010.
Another man, Jason Trevor Godsiff, pleaded guilty in 2011 and was convicted and sentenced to two years' imprisonment, reduced on appeal to eight months' home detention.
Department of Conservation spokesperson Dave Hayes said he was pleased the two men had been held to account for their actions.
`This was a callous attack that was particularly shocking for the large number of seals involved. It drew widespread public condemnation and we are grateful for the public support we received.
"We take very seriously attacks on seals and other legally-protected marine mammals and look to prosecute anyone harming them.''
Large had pleaded not guilty to wilfully ill-treating the seals and was convicted after a trial in Nelson in September.
He was found not guilty on a third charge relating to the deaths of eight seal pups.
- APNZ