Auckland a great destination for many, but some tourists feel its star rating is a stretch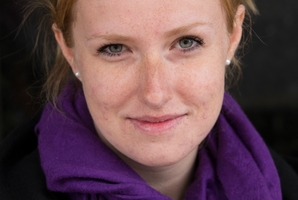 Is Auckland a "great little city" for tourists or "really boring"?
It depends who you ask.
Tourists have differing views on Auckland's rating as the 10th best destination city in the world.
Lonely Planet, whose travel guides have been referred to as travel bibles, this week put Auckland alongside Paris, Zurich and Shanghai in its annual Best in Travel guide, ranking it the 10th best city in the world to visit.
Auckland was praised for its new waterfront districts such as Wynyard Quarter, and shopping and dining precincts including Britomart and City Works Depot.
"Food, arts and exploring the coastal hinterland" were cited as reasons for travellers to extend their stay in the country's "biggest and most cosmopolitan" city.
British couple Jan and Dave Turner, volunteers with the English Caravan Club here on an independent six-week holiday, said Auckland had "lived up to expectations".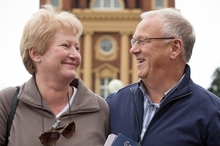 The couple often relied on Lonely Planet to plan their trips, and described Auckland as a great little city.
"It's like a small version of San Francisco and we're really looking forward to experiencing some of the walks and cafes," said Mrs Turner, 58.
"Auckland is also very English, but the ferns and palms makes it interesting and different."
Mr Turner, 59, said they arrived on Sunday, and were still looking at options on how best to experience the city before going to the Coromandel.
But 19-year-old German visitor Melanie Birkenau, who has been in the city for two weeks, said Auckland should belong to the "10 most boring cities" list instead.
"Before I came here I thought it was going to be like a mini New York, but I think New York in the middle of the night has more life than Auckland at its peak," Miss Birkenau said.
"It's all right for a few days, but Auckland does get really boring after a while."
On a working holiday visa, she was looking forward to leaving the city for the Bay of Islands, where she has a job offer.
How tourists viewed the city was also often dependent on the tour operators they used.
Chinese tourist Mickey Li, 49, who was on the tail end of an eight-day North Island tour, said his experience of Auckland was "more Chinese than Kiwi".
"I was looking forward to finishing the trip with a good Kiwi meal, but all we got was Chinese food, stay in a Chinese-run hotel and shopping in a Chinese-owned souvenir shop for made-in-China products," said Mr Li, from Shandong. "I can't say if Auckland should be top-10 city, because I was brought only to the China part of the city."
Ushio Sakamoto, 38, said he "strongly agreed" Auckland was "up there with the best" after a half-day organised city tour.