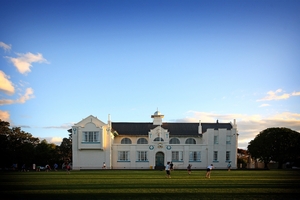 Three teenagers alleged to have been involved in the rape and sexual assault of a young woman are associated with one of New Zealand' most distinguished boys' schools.
Two 18-year-old males have been arrested and charged with the rape of a 17-year-old New Plymouth female. Both are also facing charges of unlawful sexual connection and indecent assault.
One of the teenage males is also charged with making an intimate visual recording of the incident, as is a third 18-year-old male.
The three accused are connected with the 1200-pupil New Plymouth Boys' High School.
The two men charged with rape appeared in the New Plymouth District Court on October 14 and were given interim name suppression and remanded on bail.
The third man appeared before the registrar at the same court two days later. He was also granted interim name suppression, and remanded on bail, with strict conditions.
He is due to reappear in court on November 6, on the same day as his two alleged co-offenders.
Police allege the victim and the three teenagers were at a small social gathering on October 11 when an incident took place.
An investigation was launched after the woman complained to police, Central District manager of criminal investigations Detective Inspector Chris Bensemann said.
"The matter is now before the courts and there is no further comment to be made at this stage," he said. "We have spoken to a number of people and we are not looking for anyone else in relation to this incident."
When contacted by the Herald on Sunday on Friday, New Plymouth Boys' High, principal Michael McMenamin declined to comment or confirm details.
"This all has name suppression around it, so I have nothing to say," McMenamin said. "Once any suppression is lifted I will be happy to take a call, but I can't talk about anything at the moment."
In 2008, police were called in when a boarder was beaten by four other students. The four admitted charges of assault with intent to injure, and were given diversion in New Plymouth District Court.
The school's board of trustees commissioned an independent report, which identified a culture of bullying among students in the school's hostel. The board disputed some findings and a subsequent Education Review Office report highlighted no further concerns.
Australian Idol winner Stan Walker, former navy chief Rear Admiral Tony Parr, rugby commentator John McBeth and 24 All Blacks are among the school's old boys.