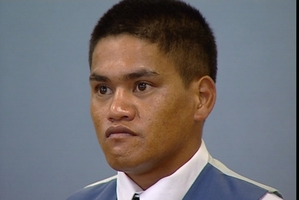 What was Teina Pora thinking? What possessed this 34-year-old man - having been in jail, locked up with hundreds of other men for 19 years for a crime he did not commit - to use up some of his precious home leave to employ the services of a sex worker? No one could have seen this coming, certainly not the Parole Board, which heard his case and denied his application this week. And why a prostitute? You'd expect someone who's spent the best part of two decades inside would have developed into quite the debonair catch.
I'm presuming that our penal system would take special care to endow a young man with a few basic relationship skills so that he doesn't go back into the world with the potential to be the rapist he actually wasn't in the first place.
Corrections staff must feel terribly let down. Were all those relationship courses in jail for nothing? Were all those ballroom dancing classes - Latin and standard - a waste of time? The wardrobe advice? The introduction to smalltalk? The wine-appreciation seminars? All for nothing?
Obviously, while outside, Pora should have joined a club - tramping, chess, there are so many - where he would meet people with similar interests and views on life. There he would make new friends and perhaps an attractive young lady would catch his eye. They would get to know each other and, all going well, a mutual attraction might develop. Then when the time was right and in the context of a respectful, mature relationship, physical intimacy could be initiated.
Instead he just went out and paid for a root.
Perhaps he felt a bit pressed for time. Maybe he felt, despite Corrections' best efforts, that he hadn't developed the social skill-set necessary to throw himself into the dating scene. So he remains in jail.
According to the board's decision, Pora was "not sanctioned for having sex but for his breach of known conditions, and his evasion in his explanations to the board". They must sleep a lot easier with that justification to support them.
Given that Pora is in jail in the first place because he's not one of nature's great communicators, it's no wonder that, in an attempt to secure his freedom, he prevaricated in his explanations to the board about what he did when he was supposed to be visiting his daughter.
(Turns out jail may not have made him a candidate for Father of the Year, either.)
That he consorted, against the rules, with a former prisoner complicated things.
The niceties of the law mean that even though Blind Freddy could discern Pora's innocence, at this stage the wheels of justice must take their course and he can be released only when all the hoops have been jumped through. Or when he's paroled. The Parole Board had an opportunity to produce the right outcome, but did not take it. Instead, it pointed out that its remit is to judge applications for parole strictly on the rules as they stand. There is obviously no rule that says: Take an opportunity to do the right thing when it presents itself.
The Parole Board knows as well as anyone that Pora is innocent. Its decision last week shows yet again that for those in authority, the law is more important than justice.
The SPCA must be concerned about the advent of Shreddies, underwear that purports to neutralise the smell of farts. Surely if humans are no longer at risk of being blamed for their emissions one of the main reasons for owning a dog will be removed.