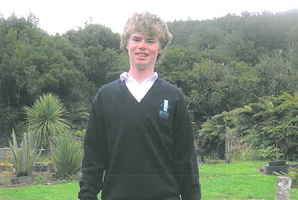 A 15-year-old West Coast boy is missing after getting off a bus during a routine stop and never returning.

Liam Stirling, from Taylorville, was travelling from Haast to Greymouth on Wednesday when the bus he was travelling on stopped for a break in Paringa at 3pm.

Liam disembarked, but never returned to the bus, police said.

He was later seen by a witness walking south on State highway 6 towards Haast and is thought to have been trying to get to his stepfather's address in Dunedin or his brother's address in Mosgiel.

None of Liam's family or friends have heard from him and it is totally out of character for him not to have let someone know where he is, police said.

Police have asked anyone with information to contact them.
- Greymouth Star