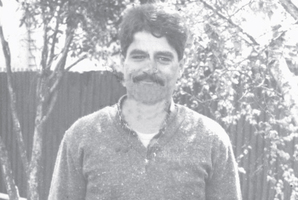 Convicted child murderer Peter Holdem will appear before the Parole Board next month after a hearing was delayed last week.
Holdem's lawyer was unable to attend. The hearing will now proceed on an undisclosed date in November.
The postponement order hearing will consider delaying Holdem's next parole hearing for up to three years.
Holdem, 56, has been in jail since being convicted of murdering 6-year-old Louisa Damodran near Christchurch in 1986.
At the time of the murder he had just been released from prison for the abduction and attempted murder of a 10-year-old girl.
A psychological report of Holden in February described him as "predatory and opportunistic".
"Despite extensive treatment it is said he has made little gains and the overall treatment has been unsuccessful despite its intensity."
Holdem was previously denied parole in April 2013, 2011, 2010 and 2007.
"Mr Holdem has little community support. He is not suitable to attend further programmes outside of prison," the Parole Board's April decision said.
"Given that the limited gains he has made over 27 years in prison, his prognosis is gloomy. He remains an undue risk as a high risk sexual offender and the safety of the community requires that he remain in prison."
- APNZ