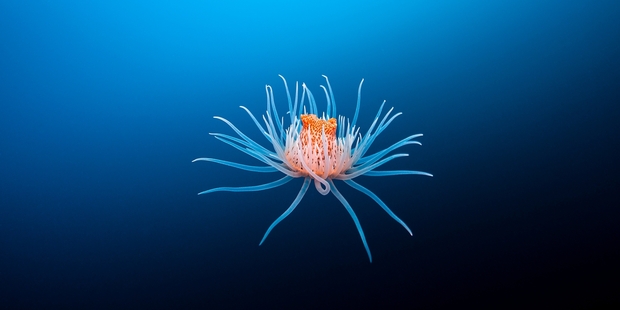 The judges called it "extraordinarily rare", and the picture of a leopard anemone adrift in the sea has earned Richard Robinson of the Herald the title of New Zealand Geographic Photographer of the Year.
In a ceremony at Wynyard Quarter in Auckland last night, he became the first person to win the award twice. He previously won it in 2010.
The awards attracted a record 3400 entries across four categories: Wildlife, Landscape, Society and Culture and Photo-Story.
The entrant with the best overall portfolio earned the Photographer of the Year title.
Publisher and convenor of judges James Frankham said to win, photographers needed to demonstrate an exceptional and original approach to the craft of photography - something that is both journalism and art.
"They're not just a dispassionate observer; they're also a journalist with a critical eye on revealing reality."
Robinson said he was "incredibly shocked and very humbled by the quality of photographs in the competition ... not just from the professionals but also the amateurs".
"It [the win] hasn't sunk in yet. I was really not expecting it."
This year, Robinson was a finalist three times. His leopard anemone image won the Wildlife category and an image of a feeding albatross was runner-up, and in the Photo-Story category, his series on the turtle rehabilitation programme at Kelly Tarlton's Sea Life Aquarium was highly commended.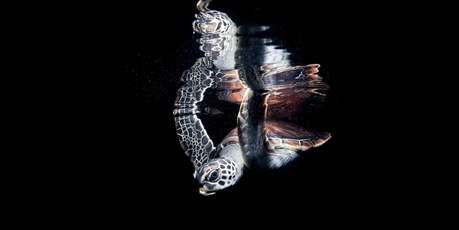 In addition to cash prizes, Robinson has won a berth on a Heritage Expeditions voyage on assignment for New Zealand Geographic.
The Young Photographer award went to Oxana Repina, a 15-year-old student from Rutherford College in Te Atatu, for her birdlife portfolio.
An exhibition of the winning images will be held at Karanga Plaza at Wynyard Quarter until November 13, from 10am-6pm.