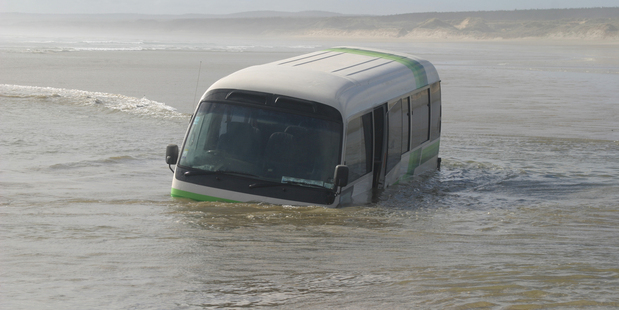 Tourists on a bus at 90 Mile Beach got more than they bargained for yesterday when the bus they were traveling in was washed out to sea.
The bus was near The Bluff when it ended up going out to sea at around 4pm.
Everyone on board got off safely, however the same can not be said for the bus which was removed from the beach later in the evening.
For more articles from this region, go to Northern Advocate