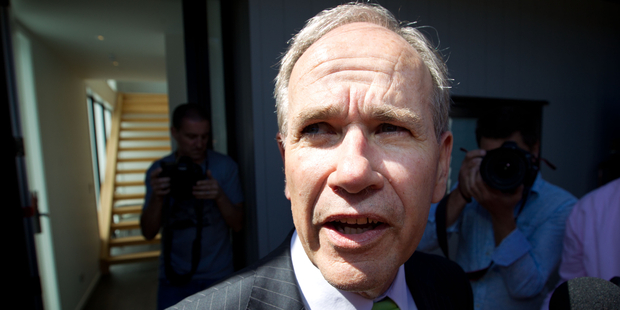 Auckland mayor Len Brown says he will think twice about writing a reference for someone following the furore over how his former mistress secured a job at a council-run art gallery.
Mr Brown has been facing questions over the legitimacy of his behaviour during a two year relationship with Bevan Chuang, and whether he abused his position and broke council rules.
One of the points of contention has been a letter of reference he penned for Ms Chuang when she successfully applied for a job at Auckland Art Gallery.
While Mr Brown says it was no different to the numerous other references he writes, he will now be reluctant to type such a personal report for someone in the future.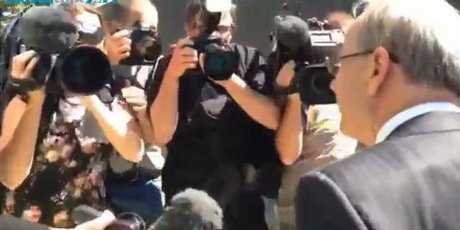 "The letter [for Ms Chuang] was written at a very early point in my knowing her, and so I'm confident that it wasn't a letter that was written out of anything else but a normal support for a person in the same way I've done for literally hundreds of others," he told radio station 95bFM this morning.
"What I will say in hindsight is there's learnings out of everything. [I] probably won't be rushing in future to write references for people."
Mr Brown was also adamant that he had not broken the council's code of conduct during his affair with Ms Chuang.
"The primary code of conduct that I'm really in breach of is that to my wife," he said.
The embattled Mr Brown wouldn't be drawn on speculation that news of the affair was leaked by members of mayoral rival John Palino's election campaign camp, or that Mr Palino may have known the scandal was about to break. However, he said the situation had raised questions about how much of a politician's private life should be made public.
"Some time down the track it might be useful, in a wider context of New Zealand and how we do our politics, to have some ability for elected representatives to - for better or for worse - maintain their private lives while they're carrying out their public duties," he said.
"There's got to be some protection here and presently there's just nothing. And that I think provides for a conundrum, not just in our democracy, but in all."
Earlier he said the affair was a private issue that had been "used in a public way in the most horrendous fashion".
- APNZ