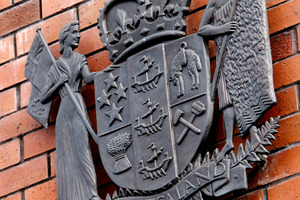 A former Credit Union employee has been sentenced to two years and three months in prison for stealing $220,000 from her employer.
Denise Topia, 48, was also ordered to pay $25,000 in reparations, which her family agreed to start making payments towards during her time in jail.
But the judge told Topia that if her remorse was genuine, she would continue to make payments until the full amount was repaid.
Topia was sentenced in the Auckland District Court today by Judge Stephen O'Driscoll.
She had been employed for three days a week at the Credit Union between February 2009 and January 2013.
During that time, she used a variety of methods to misappropriate funds totalling an estimated $220,000, Judge O'Driscoll said.
"The offending was premeditated and snowballed over a period of time," he said.
"It is clear from the victim impact statements that you were placed in a position of trust, you were seen and regarded as being a trusted and integral member of the team.
"The investigation into your offending has been described as traumatic and stressful."
Judge O'Driscoll said by and large, the offending appeared to be the result of problems with gambling.
Defence counsel David Dickenson said Topia's family were willing to pay $30 to $50 a week towards reparation while she was in jail.
She was confident of being employed after serving her sentence, and would then pay $200 a week, he said.
Judge O'Driscoll sentenced her to two years and three months in prison, allowing a discount for her guilty plea, and for her offer to pay reparations.
Reparations were significantly lower than the amount stolen because the Court of Appeal had made clear that orders for reparation should be realistic.
"If you are genuine Mrs Topia in your remorse, then once that $25,000 is paid you need to make arrangements to continue to pay the balance to the Credit Union and its members," Judge O'Driscoll said.
- APNZ