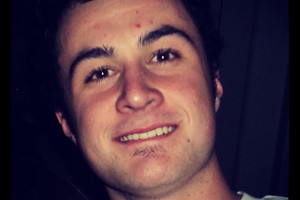 Police have exhumed the body of Israel Jack, who died after being hit by a car on Te Ngae Rd, Rotorua.
Head of Rotorua CIB, Detective Senior Sergeant Zane Smith said it was done to allow further tests to be carried out.
Mr Jack, 20, died on August 18, around 4.25am. He was hit by two cars but police are investigating how he became to be lying on the road.
The investigation was featured on Police Ten 7 last month.
"The investigation is progressing and in order not to jeopardise its progression I can't be drawn on any of the details," Mr Smith said of the exhumation.
"Police are continuing to treat Mr Jack's death as suspicious but any hearsay about the nature of his injuries is uninformed speculation and unhelpful to the investigation.
"I can confirm that due to growing concerns in the days following Mr Jack's death, his body was exhumed for further tests with the agreement of his family and iwi and then returned to his family.
"Out of respect for Mr Jack's family we will be making no further comment about the exhumation."
For more articles from this region, go to Rotorua Daily Post