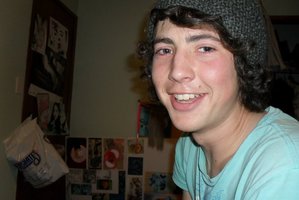 A coroner has reserved his findings into the death of Ben Brown, the 18-year-old Whangarei man who died of meningococcal disease after being sent home from Whangarei Hospital in August 2011 with medication.
Northland Coroner Brandt Shortland said the importance of his decision was such that he would release it within three months.
On August 22, 2011, Ben fell suddenly sick after work. He had a painful neck, was noted by his girlfriend Kelsie MacKenzie to be "sitting in a daze", was off his food and began to shiver uncontrollably.
He was taken to White Cross accident and medical clinic, which sent Ben home with a meningitis leaflet and script for oral antibiotics for tonsillitis, and Paracetamol.
He deteriorated and went by ambulance to Whangarei Hospital, where he spent several hours before improving and being discharged.
The oral antibiotics, although not sufficient to destroy the meningococcal bacteria, probably helped him feel better - and masked the real cause of his illness.
The following afternoon Ben suddenly worsened, was taken to a GP clinic, then Whangarei Hospital, now critically ill. He was given intravenous antibiotics, a CT scan, lumbar puncture test and was admitted to the intensive care unit (ICU).
Ben deteriorated. He died on the Saturday afternoon.
Northland District Health Board CEO Nick Chamberlain today acknowledged that the DHB had made significant errors which had contributed to Ben's death.
Dr Chamberlain said NDHB had conducted two independent reviews after Ben's death, covering the actions of the Emergency Department and ICU and had acted on every recommendation made in those reviews.
"We have done all we can to try to ensure this does not happen again,"' Dr Chamberlain said.
Ben's father Darren Brown said he was saddened that his son had to die before problems in the two departments were identified and acted on.
For more articles from this region, go to Northern Advocate