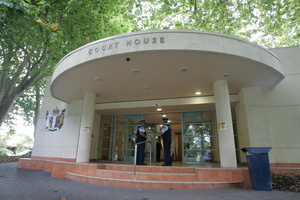 A Hairini man who cut power to 8000 homes and lost his arm in a drunken crash narrowly avoided jail.
Russell James Burt, 42, was today sentenced to a total of nine months home detention.
Burt was breaching his community detention and drunk when he crashed into a power pole as he tried to negotiate a bend on Poike Rd on July 4. It was also the eight time he had been caught driving while disqualified.
A blood sample revealed Burt had been driving with a blood alcohol level of 113 milligrams of alcohol per 100 millilitres of blood.
Burt's right arm had to be amputated as a result of the crash.
For more articles from this region, go to Bay of Plenty Times