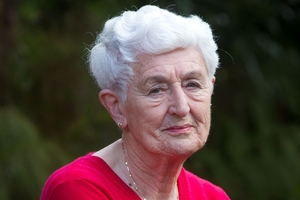 Elderly Aucklander Margaret Jones has been troubled since she was a teenager by a condition that causes patches of skin to become inflamed and scaly.
The skin disease psoriasis affected her legs, elbows, scalp and part of her forehead so badly that she felt uncomfortable about others seeing it.
"I was embarrassed to wear a swimsuit," recalls the 88-year-old, of Birkenhead on the North Shore.
For around six years, however, she has gained significant relief which she attributes to taking vitamin D supplements, originally suggested by her daughter, Dr Pamela Von Hurst, a nutrition lecturer and vitamin D researcher at Massey University.
"With vitamin D, my psoriasis has just about disappeared. The backs of my legs are clear. There are just one or two small patches on my scalp," said Mrs Jones, a former nurse who describes herself as a vitamin D "worshipper".
At first she took supplement capsules she bought from a health food shop.
Later her doctor gave her a prescription for a larger dose, taken monthly, which she tops up at times with the daily dose during the winter months of weaker sunlight.
Mrs Jones is active and gets out into the sun, but probably not enough, she said, to maintain good vitamin D levels all year without supplements.
"I was born in England and I've got English skin. If I'm out in the sun a lot I burn."
The Dermatological Society notes sunshine may help to clear up psoriasis but warns of the risks of sunburn, including flare-ups of the disease.