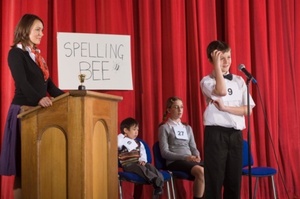 The best spellers in the country will be battling it out to be named the top wordsmith in the country, and take home $5000 prize money.
The national final of the Spelling Bee championships is happening in Wellington on Saturday from 1pm until 3pm.
We will be screening a live stream from about 12.30pm so you can share all the excitement from Circa Theatre.
Check out the footage below:
- www.nzherald.co.nz