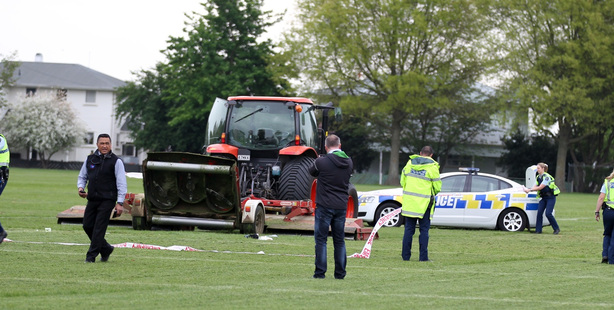 A 4-year-old boy has died after he was run over by a council tractor mower in a Hastings park this evening.
The incident happened in Kirkpatrick Park, in the suburb of Camberley, just after 5pm, police said.
Police understood the boy had been playing at the park with older cousins when he was hit by the tractor towing a rotary gang mower.
The local boy died at the scene as a result of his injuries.
Hastings Mayor Lawrence Yule described the accident as an "absolute tragedy''.
He had spoken with the driver of the tractor, who he said was "distraught''.
The full details of the incident were not yet known, Mr Yule said.
"It's a residential, large park and we have a tractor with large mowers behind it. All I know is that it's an absolute tragedy and a child has lost his life.''
Mr Yule extended his condolences to the little boy's family.
The boy's name would not be released until all family have been notified, police said.
The Police Serious Crash Unit and the Ministry of Business, Innovation and Employment's labour department have launched investigations.
- APNZ