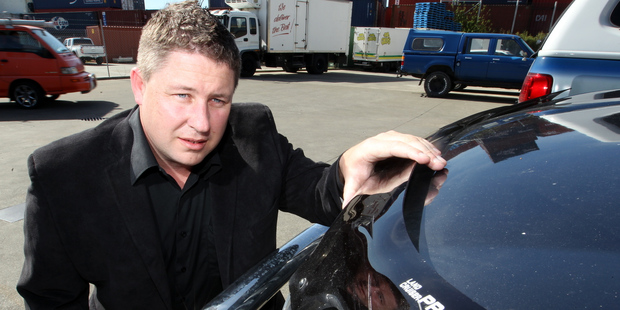 A trap that could have killed someone in Hastings and the contamination of Raetihi's water supply are just two of the stories making headlines around the regions today.
A high-tension wire trap strung across a road in Taradale could have killed a cyclist or motorcyclist.
Raetihi residents are on tanker water after the town supply was found to be contaminated.
A Napier woman has been convicted after racially abusing a taxi driver then attempting to steal his car.
Wairarapa cabbies don't need cameras for protection, a local taxi company director says.
Rotorua police used road spikes to stop a car with two men inside after they allegedly tried to evade capture.
A police dog has been stabbed during a call out in Northland.
An iwi leader is slamming a youth brawl that occurred among newly installed pou carvings in Hastings as 'disrepectful'.
Comedian Guy Williams grilled Tauranga City Council candidates at the most well attended election event so far.
One Whanganui District Health Board member has not attended a single committee meeting this year.
Nothing will stop vandalism in Kaitaia's main street, say police.
Meet Ginger, the transgender hen.
A rescued blind cattle dog will see out her final years in Dunedin.
And finally the adrenalin rush of the Rotorua luge can be relived and shared thanks to Skyline Rotorua's newest gadget.
Other stories making headlines around the regions today include:
Council candidate defends long-planned holiday.
Deco delight at $500,000 boost.
On balance, classes brilliant.
Paint proves a costly mistake.