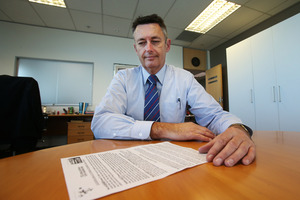 A 'venomous smear' campaign in Tauranga and a drunk mourner in Masterton who punched a cop in the face are just two of the stories making headlines around the regions today.
A 'venomous smear' campaign has been launched against Tauranga city council candidates.
A leniant cop who chose not to handcuff a drunk Masterton mourner was rewarded with a punch in the face.
A massive cannabis operation in a central Wanganui restaurant was so sophisticated no one in the building could smell the plants.
A prominent Northlander has been found guilty on sex and violence charges spanning more than two decades.
The Rotorua woman who was dragged behind a car by her partner is now wanted by police.
A grieving mother's request to learn what happened to her soldier son when he died has been turned down.
Four Greerton pensioners awoke yesterday to find their cars had been broken into outside their flats.
Apparently Hamilton is a safer city to live in than it was a year ago.
Two mailbags full of voter packs for Welcome Bay residents have been stolen from New Zealand Post.
Two shops - one in Wanganui, the other in Hawera - can no longer sell synthetic cannabis after breaching the requirements of a new law.
Wairarapa is ready, say locals, should a tsunami hit the area.
Rotorua nightclub Heaven & Hell is set to relaunch with a new look and a new name.
And finally, a magic act with a down-to-earth message is in Dunedin for a spell.
Other stories making headlines around the regions today include:
Underpaid worker likely to lose $12k.
Musical marathon set to hit its target.
Trailer hits pole after car forced off road.
Trout season has opened in Dunedin.
Kawaha Point is to get a new playground for Christmas.