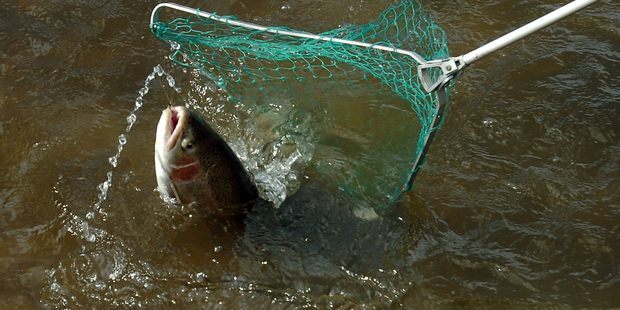 Stories making headlines around the regions today include some fishy sick days and an alternative for oil spill plans.
Thousands of anglers around the country might be taking days off next week.
A Hawkes Bay community rally makes love not drugs.
An America's Cup boat builder shares his passion.
Education providers in Tauranga hope to bring more international money to the New Zealand economy.
An Auckland photographer wins a competition with a snugly entry.
A New Zealand scientist proposes a purer alternative for oil spill plans.
A Mangakahia Valley resident hopes to be reconnected with the rest of the world.
Thieves in Northland have more than 79,000 angry descendants on their heels.
A Foetus-float from Alexandra gets the wrong kind of attention.
Gisborne District Council has issued the warning for the next five days because of indirect sewage run-off.
A man has been sent to prison for punching his partner in the stomach while she was pregnant.
Hamilton high school students are helping to build a new life for a family in need.
Are you looking for a new hot-spot in Auckland? Check out the latest place to be.
Other stories making headlines today include:
Hamilton City Council is working hard to ensure correct disposals leading up to the digital switch-over.
A cheeky and creepy burglar from Greymouth is sentenced to jail.
Customers "Go- Nuts" at a bakery in Rotorua.
The generosity of a stranger and a local business in the Wairarapa keeps youngsters going.
A group of Kamo voters are confused by Council politics in Whangarei.