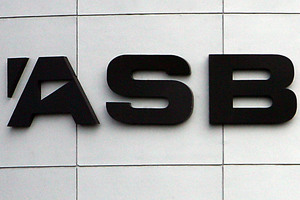 ASB Bank has pulled the plug on existing pre-approvals for low-equity home loans from October 4 but rival banks say they will continue to honour their pre-approvals.
Shaun Drylie, general manager product and strategy at the ASB, said the bank was withdrawing all outstanding pre-approved loan offers for borrowers with less than 20 per cent equity to meet new lending rules.
From October 1 banks must cap new lending above the 80 per cent threshold to 10 per cent or face losing their licence from the Reserve Bank.
"ASB, like all New Zealand banks, has to comply with these restrictions under our conditions of registration," said Mr Drylie.
He said the bank was encouraging affected customers to contact it to discuss their circumstances and how it might be able to assist them with a new pre-approved loan offer.
"This may involve reviewing the amount of their current deposit and also the value of the property they are looking to purchase.
"We appreciate that this will be disappointing for customers who are impacted and we apologise for any inconvenience caused," he said.
An ANZ spokesman said it continued to honour existing mortgage pre-approvals and customer commitments. "We also continue to consider new mortgage applications over 80 per cent loan-to-value ratio within the new Reserve Bank of New Zealand limits and encourage people to talk to us about their individual circumstances and needs."
BNZ said it also saw no change. "Based on our current flows and historic conversion rates, we expect to be able to continue honouring existing pre-approvals," a spokeswoman said.
Westpac said it was continuously monitoring and assessing things and would "do what is required to comply with the Reserve Bank rules coming into effect on October 1".