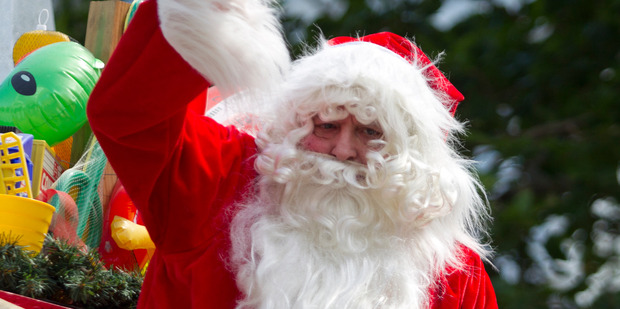 Christmas won't be the same in Henderson this year as its annual Santa parade moves - to Massey.
The parade has been a key event in the West Auckland suburb for decades and attracts tens of thousands of people each year.
But this year's Christmas parade will be held not at the usual spot - around the WestCity Westfield mall - but at the Westgate shopping complex further up the road in Massey.
The current organiser of the parade, the Rotary Club of Henderson, said it made the move to Westgate after being told by the Auckland Council last month that its event application had been declined.
Club president Kerry Dean said it had been organising for months and had made the application in May.
But it was later contacted by Auckland Transport suggesting the possibility of changing the parade route because of disruption to bus services.
"The committee did due diligence on the options the council suggested, but due to safety on the road and footpaths with the vehicles and the width of the road, considered the options unsafe."
Ms Dean said planned meetings with members of Auckland Transport and the Auckland Council to discuss alternative options were postponed several times before the club was told the application had not been approved. "We were very disappointed for the Henderson community - it's our community. It has been very frustrating."
Ms Dean said it was even more disheartening when, a week later, the club was told that the council and transport agency were happy for the parade to go ahead in Henderson, with the intention of looking at an alternative route in future.
"By then Westgate had already been in contact and we were already booking things."
A council spokeswoman acknowledged that it had been working with organisers but was shocked to find out later that the parade venue had moved.
Auckland Transport spokesman Mark Hannan said the disruption to bus services and traffic was the key reason for a request to move the parade.
A Westfield spokeswoman said it was disappointed with the change as the parade had become a highlight for it also.
"We'd like to think that [the bus service issue] is something we could get around."
A Christmas carnival in mid-November is now being planned for residents in Henderson.