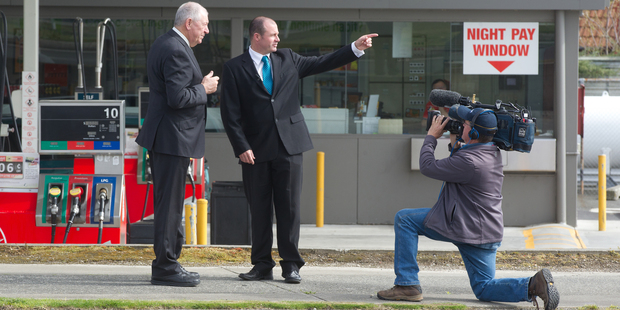 The mysterious death of Israel Jack in Rotorua and an unrestrained toddler who fell out of a car into traffic are just two of the stories making headlines around the regions today.
Rotorua police have enlisted the help of Police Ten 7 to help solve the death of Israel Jack.
An unrestrained 3-year-old boy has fallen out of a car in Tauranga.
A man who crashed his quad bike managed to walk over a kilometre with suspected neck and spinal injuries.
Emergency services took almost 90 minutes to reach the scene of a fatal crash near Turangi on Sunday.
A Whangarei man will fight to clear the name of his dog, which is still in the dog pound.
Marine Parade residents have been accused of "bullying" the Tauranga City Council.
Former Wanganui Collegiate boarder Chris McAsey could be about to lift the America's Cup.
Prescription medicines dating back three months are piling up at Northland pharmacies
A Tauranga man who robbed a pizza delivery driver has been sentenced
A documentary about a major whale stranding on the Northland coast that never made it to air has been posted on YouTube.
A new bronze statue to Opo the Dolphin was unveiled on the Opononi waterfront.
Featherston's wind sculpture has lost some of its parts.
And finally a limited-release rimu chopping board from the ruins of Carisbrook will be used for fundraising.
Other stories making headlines around the regions today include:
Rotorua wins major international award.
Restoration plan helps boost native species.
U-turn over rest home closure.